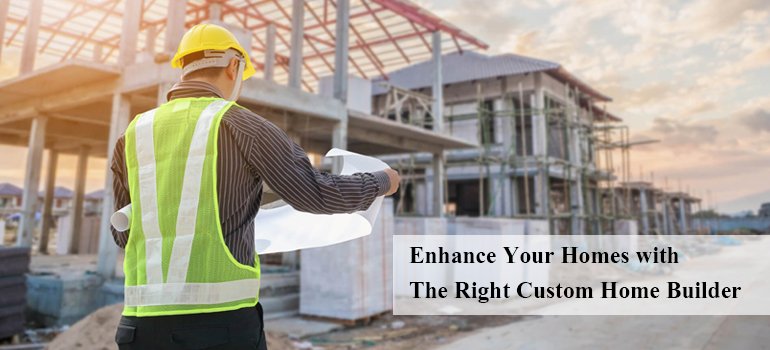 Enhance Your Homes with The Right Custom Home Builder
Creating customized outdoor living is one of the best ways to make your residential spaces look bigger. A perfect recreational idea set up like a swimming pool or a game zone will allow your entire family to spend quality time over there. There are several Custom Home Builder in Melbourne that can help you achieve the most beautiful space at cost-effective prices. So, how beneficial is it to hire a custom builder for your homes? Make the right choice by considering the mentioned points.
Advantages of hiring a custom home builder
There are several benefits that come with hiring one. If you need clarification with the thought of hiring a Home Builders in Melbourne, here are a few points that will help you make the right choice.
You get an unmatched quality of service:
Home builders have the expertise and professionalism to build homes with unmatched quality that will go firm for years together. Some of them even have a pre-established connection with industry-leading firms that have the best architectures. Getting your hands on professional contractors and subcontractors can take a burden off your shoulders.
You can get the best job materials:
Being totally client-centred, Southern Hemisphere Development is available with the best home-building team that makes sure to work on such projects with core ideas. They are well-established and positioned with quality-based materials that bring all your ideas to life.
You get rid of legal complications:
Building a custom home involves a lot of legalities that can become complicated at any given point in time. Being equipped with a professional team like Melbourne Display Homes on your side can assure you of having a lot of regional laws to your awareness. This can lower yet another weight off your shoulder, and you can simply be assured of the perfect custom house for yourself.
You can choose a location of your own choice:
One of the most underrated advantages of hiring a custom home builder is the liberty of having to choose the right location for yourself. Usually, you have to pay an additional premium price to get references for good locations. But with the help of a custom builder, you already have a properly assisted site assessment.
Custom building services for Land Development in Melbourne are equipped with several benefits that you can avail of. They provide you with the raw materials at better prices and also have expertise in managing your resources better. You can easily devote your time to household chores and leave the rest to the builders.